Cloud Solutions to Help You Scale
Stay ahead of the digital curve with cutting-edge cloud solutions that deliver results at the right price.
Stay Relevant and Scale With Cloud Technologies
With remote and hybrid work environments taking over as the business norm, cloud technologies are essential for success.
Firefly cloud solutions give organizations:
Faster performance and improved security with cloud-based web and mobile applications
Enhanced connectivity
Scalable, predictable, and highly-secured connections to the cloud
Reduced costs with advanced cloud-based as a service voice solutions
Lower setup costs without the need to invest in hardware
Access to the most advanced solutions from the leading cloud providers like AWS, Azure, and Google
We're Your Expert Partner
in Cloud Technology
Stay ahead of your competition with cutting-edge cloud solutions from Firefly.
We offer:
Cloud solutions from leading public and private cloud providers that will help businesses stay relevant in today's digitally-driven business landscape
The most advanced collaboration and communication tools to keep employees productive, wherever they're located
The ability to leverage a variety of cloud solutions to take a true cloud-first approach to business
And Firefly partners with NexusTek – the experts in public and private cloud. Our relationship with NexusTek means our partners and their customers get only the best in cloud computing services.
Cloud Solutions With Firefly
Firefly provides cloud services from a number of carriers.
As an industry master agent, Firefly can:
Provide access to colocation services with enhanced connectivity
Offer faster performance and improved security through web and mobile applications
Connect businesses with end-to-end cloud solutions designed to scale as companies grow
Get Custom Solutions – and an Expert to Support Them
Our five pillars are built to empower businesses through technology.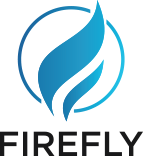 MOBILITY
CONNECTIVITY/ SD-WAN
SECURITY
UCaaS
CLOUD
MOBILITY
Smart businesses are plunging head first into a mobile technology strategy, and Firefly brings decades of expertise in mobility to recommend unique solutions that enhance the productivity of your dispersed workforce.
LEARN MORE