Stay Competitive and Grow
With Custom Cloud Services
On-premise technology doesn't keep up with the needs of today's hybrid work teams. Cloud services ensure you won't fall behind.
Build a Cloud-First Business With Firefly
We provide expert guidance to help you keep up with shifting business needs through cost-effective, custom cloud services.
As your trusted technology resource, Firefly can help you:
Improve network performance with cloud-based web and mobile applications
Provide seamless connectivity no matter where your employees are located
Scale your business with reliable, secure connections to the cloud
Reduce your setup costs and eliminate expensive hardware investments
Connect your work-from-anywhere teams with cloud-based voice systems
Access advanced solutions from leading cloud providers like AWS, Azure, and Google
Design customized cloud solutions that address your unique business needs
Gain peace of mind with support for every step of your cloud transformation
Don't Just Take It From Us
Firefly was already an AT&T expert and bringing on other carriers. They shop for the best deal for me, and I don't pay them a dime.
– Jake Laban, President & CFO at Skin by Lovely
We're Your Expert Partner in Cloud Technology
Stay ahead of your competition with cutting-edge cloud services from Firefly.
We provide:
Expert guidance to connect you with cloud solutions that keep your business relevant in today's digital landscape
The most advanced collaboration and communication tools to keep employees productive, wherever they're located
The ability to leverage a variety of cloud solutions to take a true cloud-first approach to business
Firefly is proud to partner with NexusTek, the experts in public and private cloud. Our relationship with NexusTek means our partners and their customers gain access to advanced cloud solutions from leading cloud providers, including AWS, Azure, and Google Cloud.
Cloud Services With Firefly
Firefly provides cloud solutions from a number of carriers. As an industry master agent, Firefly can:
Provide access to best-fit colocation services that offer enhanced connectivity
Offer faster performance and improved security through web and mobile applications
Guide you to the right cloud solutions to grow your business within your budget
Ready for Real Business Growth?
Explore Our Latest Cloud Services Resources:
Get Custom Solutions –
and an Expert to Support Them
Our five pillars are built to empower businesses through technology.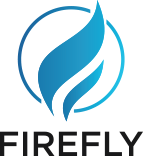 MOBILITY
CONNECTIVITY/ SD-WAN
SECURITY
UCaaS
CLOUD
MOBILITY
Smart businesses are plunging head first into a mobile technology strategy, and Firefly brings decades of expertise in mobility to recommend unique solutions that enhance the productivity of your dispersed workforce.
LEARN MORE