Strategic Mobility Solutions to
Improve Productivity
We bring decades of experience in mobility to design and implement the best solutions to support your business.
What Businesses Gain From a Mobility Solution
Affordable mobility solutions are critical in keeping businesses productive in today's largely remote and hybrid working environments.
Firefly mobility solutions provide organizations:
An effective way to collaborate with your mobile workforce
Ability to securely integrate with business systems through mobile applications
Reduced costs and increase in revenues through efficiency and flexibility
Elimination of errors caused by manual and paper-heavy processes
Access to a variety of powerful solutions backed by our status as a preferred AT&T Master Agent
We're Your Expert Partner
in Mobility
Firefly is an experienced partner with all domestic carriers and takes a "customer first" approach when designing and implementing the right solution for your business.
Firefly mobility provides:
Managed mobility services including cost analysis, device procurement, and lifecycle management
Staging, kitting, and project management for strategic and complex mobility deployments
Security solutions designed to keep your mobile environment protected against malicious behavior
5G mobility solutions that fit inside your budget
The ability to leverage IoT to build a flexible, customized solution
Approved AT&T FirstNet dealer supporting the first responder community
AT&T UCaaS tools are helping change lives for the better – illustrated by their commitment to the FirstNet Dealer Program that is improving communications technology for America's first responders.
Since we were chosen to join their FirstNet Dealer Program, we've been able to make an impact on our communities by supplying advanced technology upgrades to local first responders in our area. We've also helped countless numbers of people get the critical help they need during and after devastating emergencies.
Get Custom Solutions – and an Expert to Support Them
Our five pillars are built to empower businesses through technology.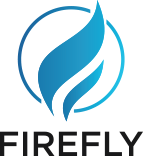 MOBILITY
CONNECTIVITY/ SD-WAN
SECURITY
UCaaS
CLOUD
MOBILITY
Smart businesses are plunging head first into a mobile technology strategy, and Firefly brings decades of expertise in mobility to recommend unique solutions that enhance the productivity of your dispersed workforce.
LEARN MORE