Our Best-in-Class Cyber Security
Keeps Your Data Safe
We deliver renowned cyber security services from Palo Alto Networks, Corvid Technologies, Crowdstrike, AT&T Cybersecurity/AlienVault, and others that will enhance your ability to defend against cyber criminals, malicious actors, and scammers.
Cyber Security Ensures Your Business Will Make It
2020 broke all records for the overall number of cyber attacks, so it's imperative you onboard the right solutions to protect your organization. We specialize in leading cyber security solutions that deliver the advanced protections you need to keep cyber criminals at bay, including:
SIEM
(Security Information and Event Management)
Trust Our Experience and Technology Knowledge to Protect Your Most Valuable Assets
We see to it that your business – or your clients' businesses – run multi-layer security defenses that:
Minimize ever-present security risks
Combat the ever-growing number of cyber threats and malicious activity
Protect your data and customer information for regulatory compliance
Get Custom Solutions –
and an Expert to Support Them
Our five pillars are built to empower businesses through technology.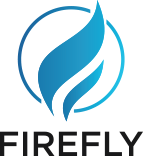 MOBILITY
CONNECTIVITY/ SD-WAN
SECURITY
UCaaS
CLOUD
MOBILITY
Smart businesses are plunging head first into a mobile technology strategy, and Firefly brings decades of expertise in mobility to recommend unique solutions that enhance the productivity of your dispersed workforce.
LEARN MORE