We Take Pride in Putting the
Needs of Our Customers First
Whether you're a seasoned IT executive or a newly-hired contractor, we treat all our customers like one of our own. We partner with all telecom companies and MSPs to help grow your business with only your best interests in mind.
Not Too Big, Not Too Small –
Just the Right Size to Help You Grow
Many telecom agencies are too big and busy to listen. Not us. We hear what our customers have to say and take the time to learn and understand their needs, which is the foundation of who we are.
Awards and Accolades Are Nice, but Advancing
Our Customers Forward Is the Prize We Seek
Firefly was created to utilize our technical knowledge and expertise to give back and help our valued customers and our local communities. We partner with all businesses – regardless of size or status.
We're proud to be a member of the FirstNet Dealer Program – a closely-regulated honor given to companies that focus on fleet and asset management solutions for public agencies.
We work with a wide range of closely vetted technology vendors to ensure our customers get custom-fit solutions to meet their exact needs.
Mobile Device Protection for an On-the-Go World
Eliminate cyber attacks, malware, and zero-day threats across all devices.
Your teams are constantly on the move – cyber thieves know this. They also know their best bet for launching successful phishing attacks is to exploit your most vulnerable network access points: mobile devices. Eliminate their most promising attack launching pads by employing advanced mobile endpoint security, content filtering, and data control found in Firefly Mobile Protect.
Security
Block access to phishing sites, malware download sites, and other risky content
Detect and disable malware and other zero-day attacks
Implement strong acceptable use policies and control use of cloud services with web filtering and cloud app control
Data
Set per-device caps
Blacklist high-bandwidth, non-business apps
Enforce your AUPs across all devices
Listening Is Our Biggest and Best Differentiator
Our customers tell us that one of the things they like best about Firefly is we hear what they have to say. We don't put pen to paper and recommend any solutions until we hear and understand what our clients tell us about what is and isn't working. Only then do we create customized technology plans to propel them forward.
Get Custom Solutions – and an Expert to Support Them
Our five pillars are built to empower businesses through technology.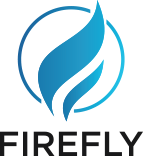 MOBILITY
CONNECTIVITY/ SD-WAN
SECURITY
UCaaS
CLOUD
MOBILITY
Smart businesses are plunging head first into a mobile technology strategy, and Firefly brings decades of expertise in mobility to recommend unique solutions that enhance the productivity of your dispersed workforce.
LEARN MORE
How We've Helped Customers Like You
A Firsthand Account From Juanita Alcazar, IT Administrative Manager at Security Industry Specialists, Inc (SIS)
We've been working with Firefly Telecom Consulting for several years, and they always go above and beyond to help us with our corporate wireless needs. Firefly introduced us to, and showed us the value of being on, the FirstNet network.
Together, we successfully migrated over 300 wireless lines to FirstNet, providing an overall cost savings and improving some previous coverage concerns that we had.
On a daily basis, the Firefly team quickly and efficiently fulfills all of our wireless orders.
They have truly been a great partner to work with, and we plan on continuing to do business with them for a long time!
This medical practice saved hundreds of hours of wasted labor with Firefly
Skin by Lovely, a rapidly growing chain of medical aesthetic practices, leveraged Firefly to save hundreds of hours on Business IT and Telecom
Firefly was already an AT&T expert and bringing on other carriers. They shop for the best deal for me, and I don't pay them a dime.
– Jake Laban, President & CFO at Skin by Lovely